Quiz: Who hands are these forming dough into rye bread?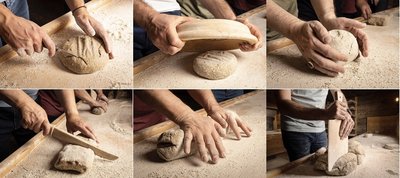 Quiz: Who hands are these forming dough into rye bread?
That's right - the hands of the Valais State Councillors, including the State Chancellor, who went to Erschmatt on March 23, 2022 to shoot this year's state council photo. Roberto Schmidt, who will take over the presidency of the Valais Cantonal Government from May 1st, had the idea for this photo with the motto: "Create something together with your hands".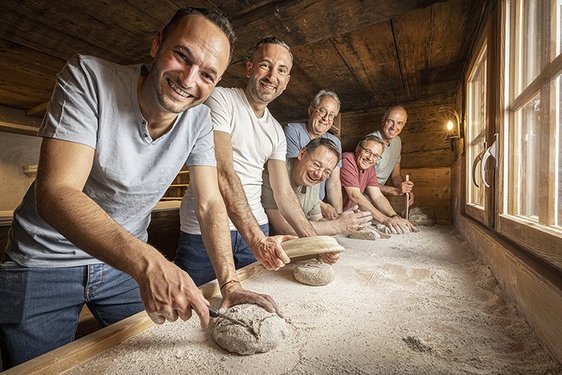 [Translate to English:] (von vorne) Mathias Reynard, Frédéric Favre, Franz Ruppen, Philipp Spörri (Staatskanzler), Roberto Schmidt, Christophe Darbellay. Quelle: Staatsrat / Andrea Soltermann
The old bakery in Roberto Schmidt's home town of Erschmatt offered the perfect setting for this. And we at the Erlebniswelt Roggen Erschmatt Association prepared everything so that the six men also had something to knead: heating up the bakery, preparing the dough starter and the dough itself. Because time is a scarce commodity for the members of the government, we first organized a rehearsal with six stand-ins. Both the stand-ins and the actual participants had fun.
The official photo can be seen under the link www.vs.ch/de/web/gouvernement. A short making-of video goes behind the scenes of this official photo, at YouTube.
Of course we also took some photos for the club archive. Here is a selection.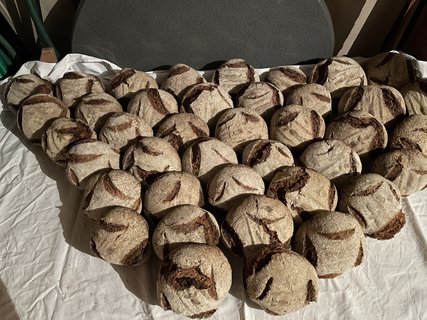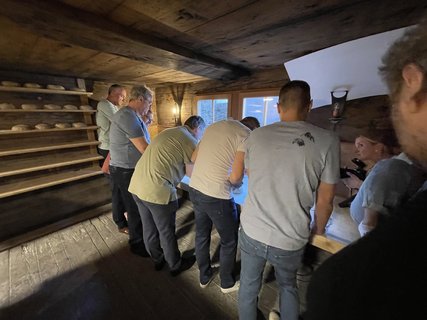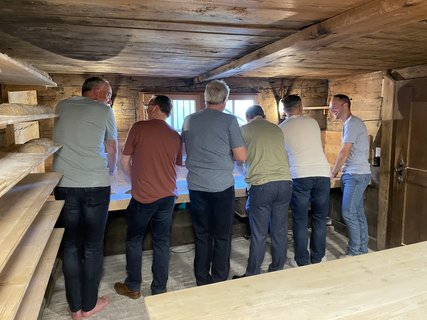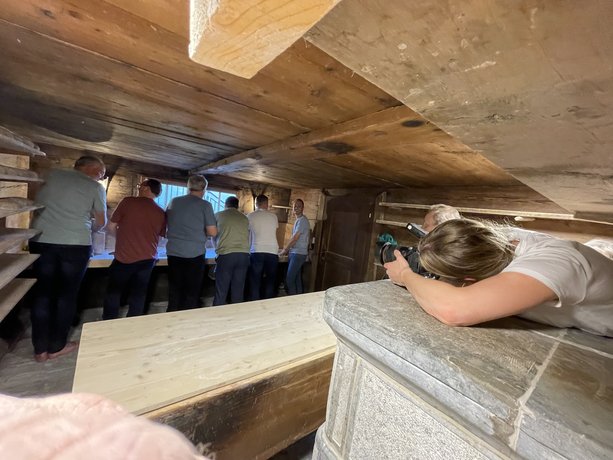 By the way, everyone liked the bread with the Erschmatter coat of arms printed on it. So Erschmatt remains on everyone's lips (we couldn't resist the pun).