Oven and Mill Day in Erschmatt
Open Day/Oven Day for everyone in Erschmatt:
For young and old an time to enjoy
On the Saturday after Ascension, on 20 May 2023, the Erlebniswelt Roggen association organizes an "Of(f)entag für alle" with games and entertainment with pizza and bread from the wood-fired oven. Location: at the Burgerhaus (communal building) and in the village. We demonstrate the old village mill and heat three wood ovens to make fresh bread and pizza. The daily program includes guided tours in the Botanic Reserve and the village. We also offer a puzzle trail and other games for young and old. Canteen and catering are available throughout the day at the Burgerhaus, where accordion music will enrich your day in between events. If you love fresh bread and braided bread from the wood oven, you can buy them on site. It's available as long as it lasts!
11.00 a.m. – 5.00 p.m. / Burgerhaus & Alte Mühle (old mill)
Warm food throughout the day with pizza from the wood-fired oven; canteen service and cake buffet.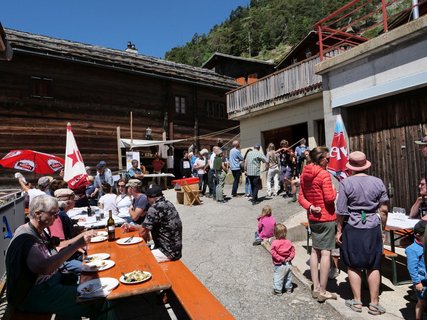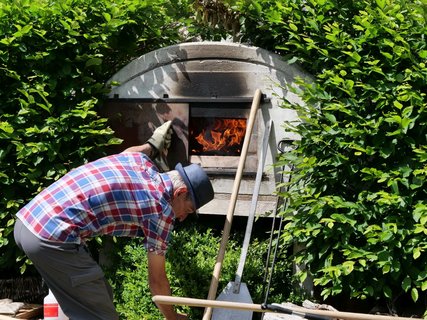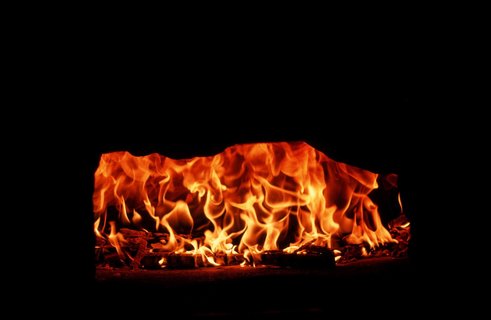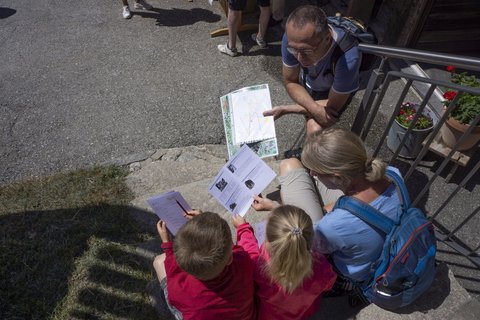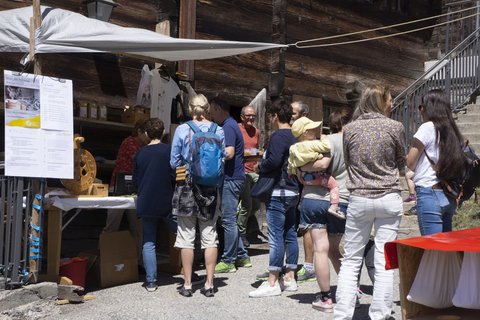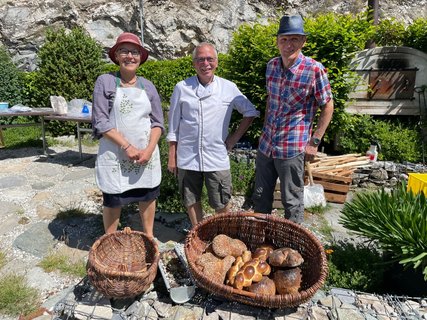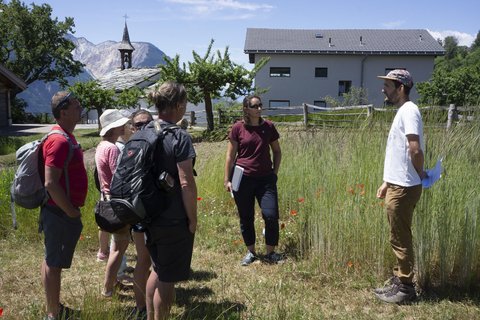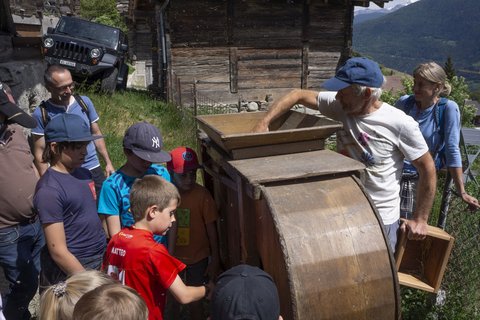 Daily Program
Old Mill and Saw: Demonstration
11:30
Practicum: from gain to bread
14:30
Botanic reserve: Guided tour of its varieties
12:30 | 16:30
Von 11:00 – 16:00:
Burgerhaus: Sourdough demonstration
Von 11:00 – 17:00:
Puzzle trail through village Games at the Burgerhaus;
Shop for fresh bread and braided loaves from the wood-fired oven ; seeds, bio rye meal from the Zälg terraces, T-shirst etc.
Continuous presentations: musical accompaniment
Information
erlebniswelt@erschmatt.ch | 027 932 15 19 | www.erschmatt.ch
---