Flora
Flora in the botanical garden
Where weeds become companion plants
---
Rare field plants complementary to rye, such as corn cockle (Agrostemma githago), Adonis, Bupleurum (Hasenohr/hare's ear), the medicinal Nigella sativa (black cumin), the toxic larkspur/delphinium, etc. are also cultivated in the botanic reserve. These species have adapted to the habitat of the sun-drenched and dry grain fields.
---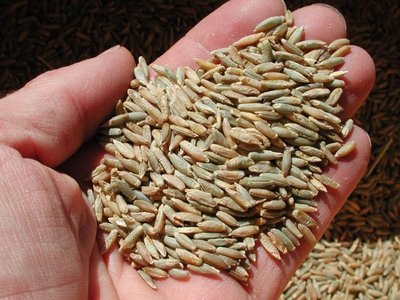 Order seeds from our webshop
Old varieties of can be ordered online such as Vicia faba (horse or field beans), soup beans (Phaseolus vulgaris), a local millet (Panicoideae) and buckwheat (the source of polenta nera). All in portion size for planting on 1-2 m2. We are at your disposal for advice. If you would like larger quantities, please contact us.
---